Regular price
Sale price
$39.95 USD
Unit price
per
Sale
Sold out
This big 30x40" canvas for painting is a must-have for artists looking to create large-scale wall art for that living room wall or large entryway. With its ample size, this canvas offers a spacious surface for your ideas to take shape. Made from high-quality, 100% cotton, this primed canvas is ready for your choice of acrylics, oils, or mixed media. Whether you're an experienced painter or just starting out, our large blank canvases provide the perfect blank slate for your creativity to soar. We also have extra large magnetic Hanger Frames so you can easily stretch and frame your art in a snap! (see Hanger Frames section of our shop)
Material Specs

350 GSM thickness
100% Cotton canvas
Double primed with soft white acrylic coating
Matte textured finish
Suitable for water-based acrylic paints or pigment based printing inks
Ph level of 6.4
Dimensions

Size is cut to exact specified size in the chosen product title
Cutting tolerance of +/- 1/4"
Overage for stretching canvas is not included (please order a larger size if you are stretching your canvas over bars)
Packaging and Care

Small flat canvas sheets will be shipped flat in a rigid mailer
Larger canvas sheets will be rolled in a sturdy cardboard tube
Large quantities of canvas will be wrapped in plastic and shipped in a box
Keep canvas stored in packaging until ready to use to avoid discoloration from the elements
Returns

We accept returns on Hanger Frames and Blank Canvases within 30 days from purchase. Product must be in original condition. Customer is responsible for return shipping. You can package your order back in its original shipping box or you can find a new one. Please email us to let us know you are sending us a return. We will email you our return address with additional instructions. Once we receive your return, we will process your refund (except for any return shipping costs) within 7 business days.


View full details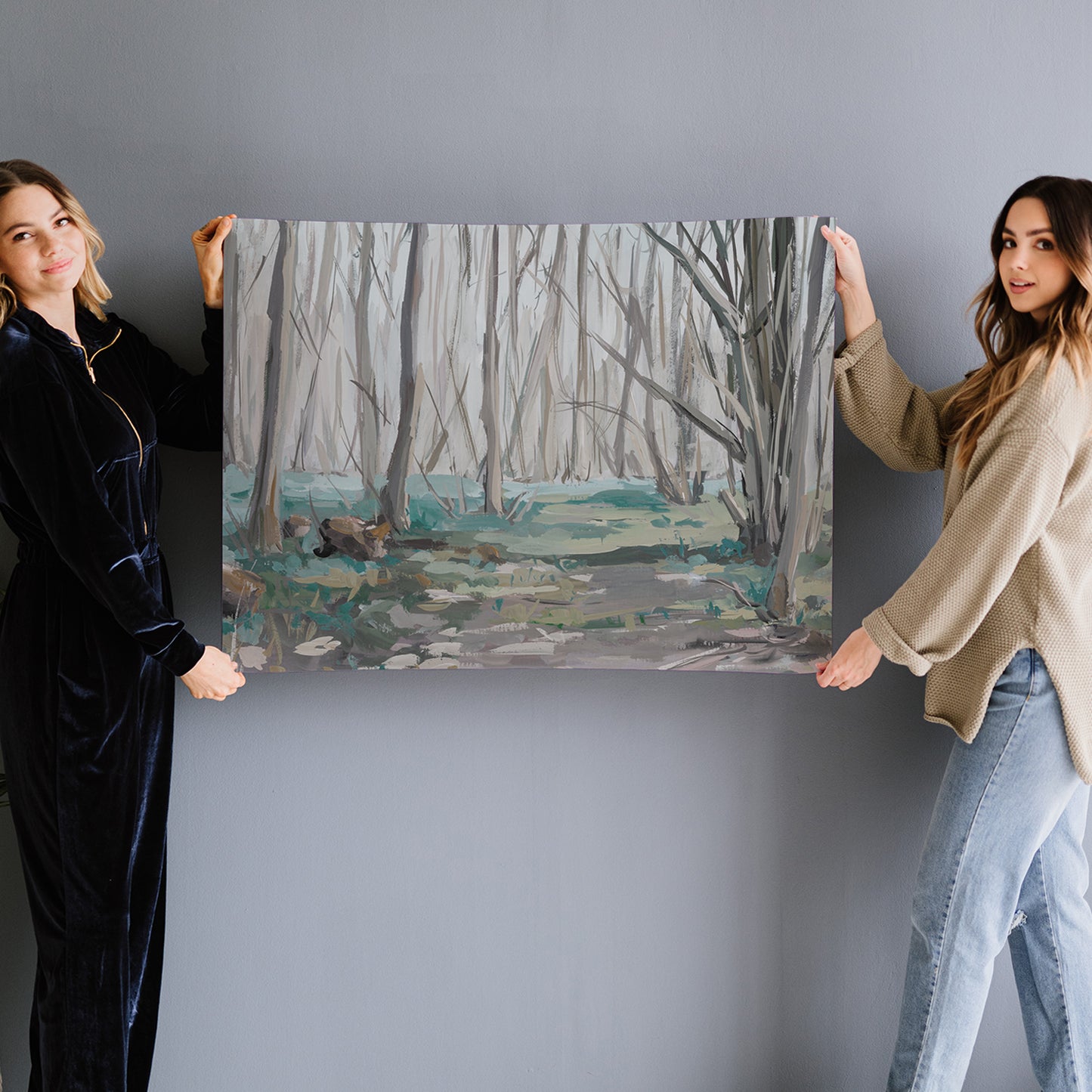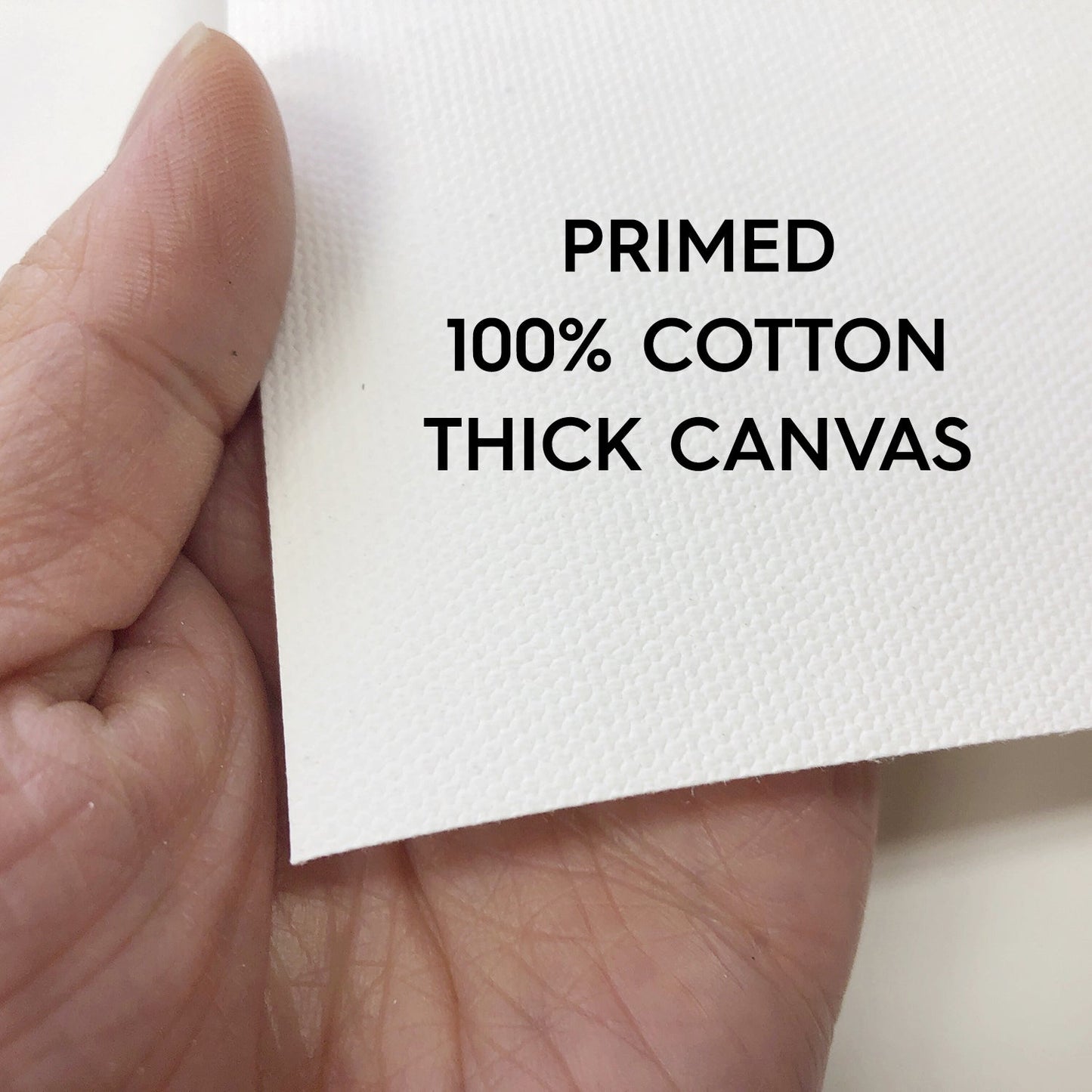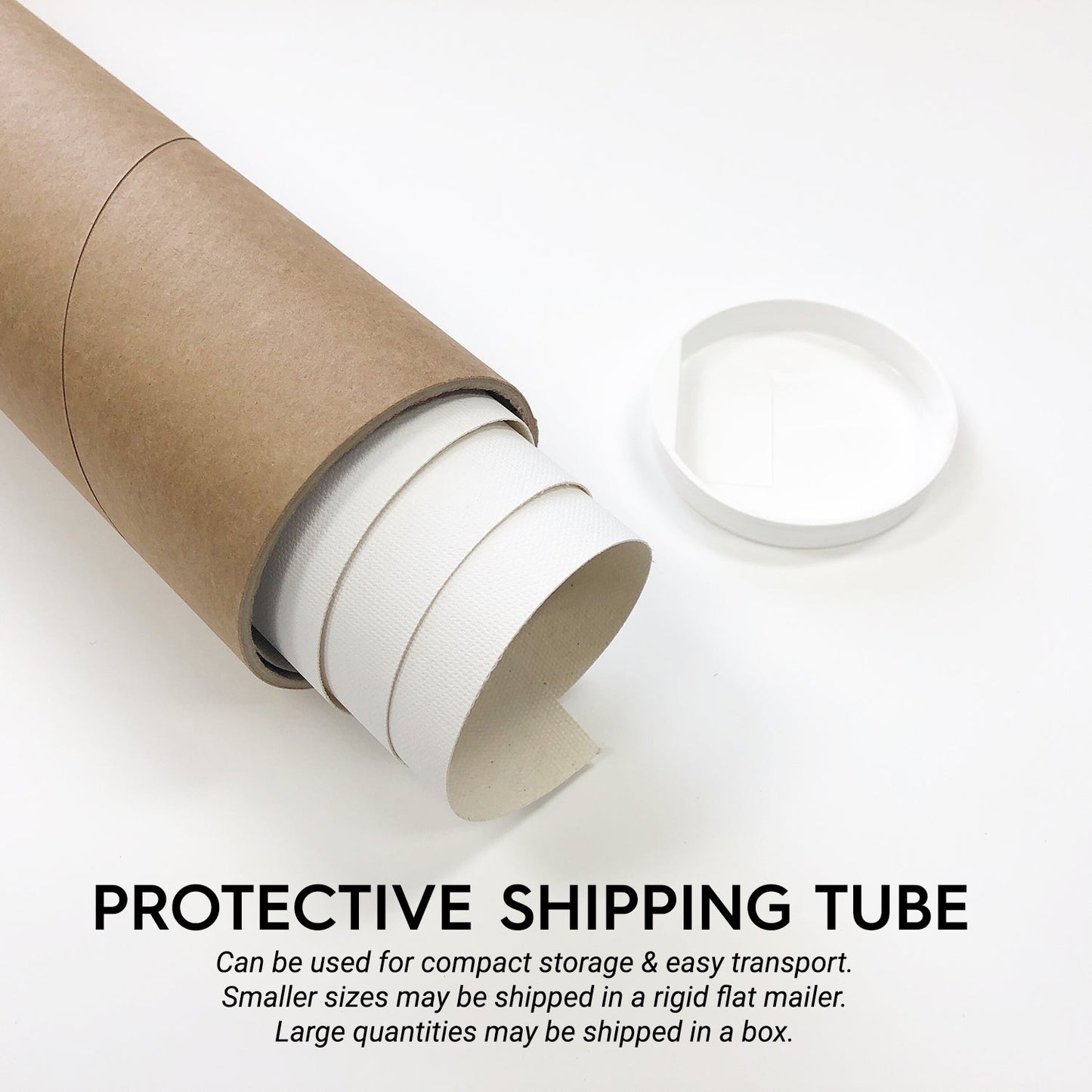 Hanger Frames & Canvas Bundles
Add a Hanger Frame
Shop magnetic Hanger Frames based on the canvas sheet size and orientation
Why Use Flat Canvas Sheets?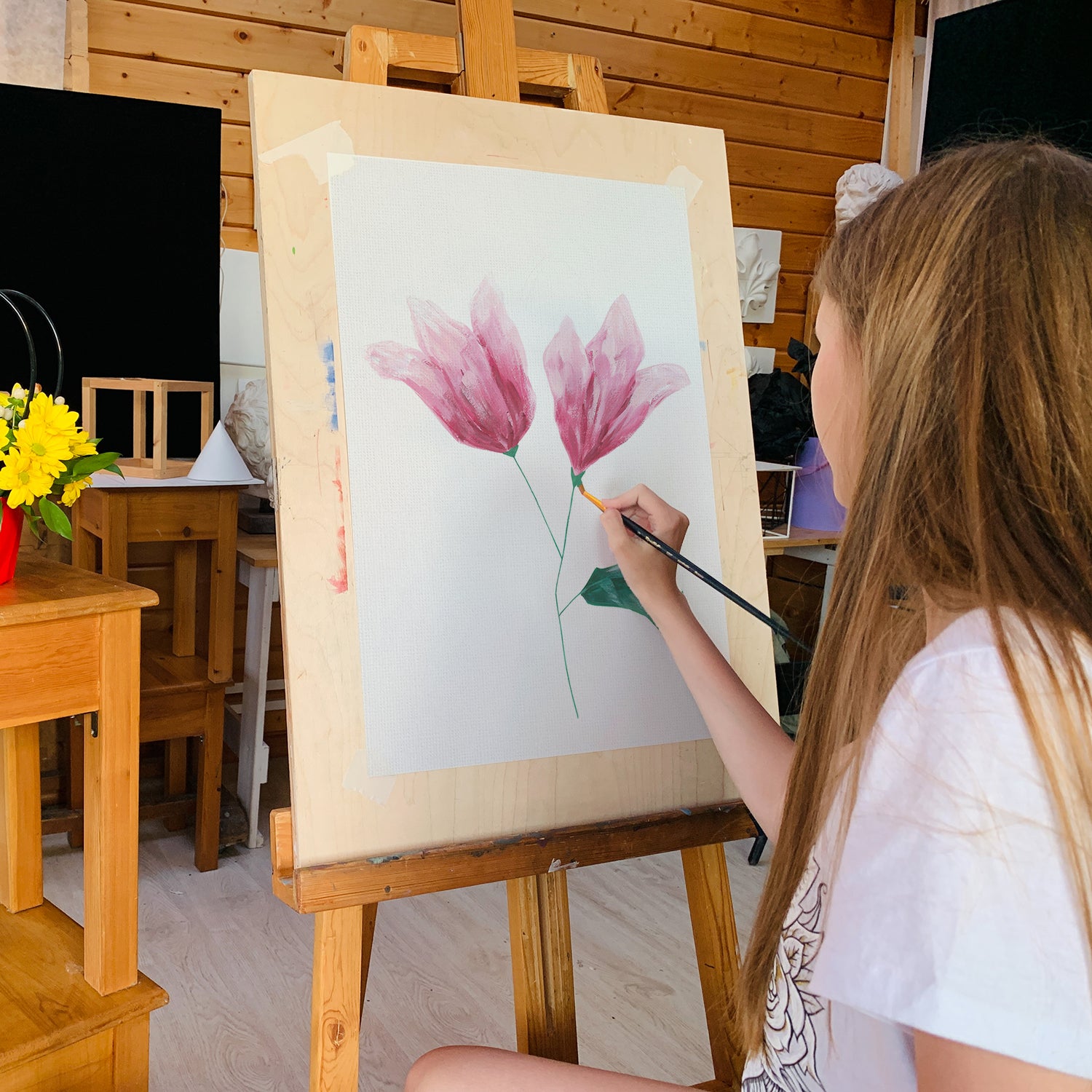 Easy to Frame

Our canvas sheets can be easily framed with our magnetic Hanger Frames. Our flat canvases are also easy to mount and put in any kind of picture frame. When you paint on a canvas that is wrapped around thick stretcher bars, you will likely need to get it custom framed, which can be expensive and take a few weeks.
Customizable Size

With flat canvas sheets, you can choose the exact size and shape that you need for your project, rather than being limited to standard canvas sizes. You can buy a custom size from us or you can also trim the canvas yourself with scissors or a paper cutter. You can make a wide panoramic painting, or a long narrow painting, or any exact size to fit your wall space!
Easy to Store

Flat canvas sheets can be easily rolled or stored flat in a portfolio or other storage container – like the shipping tube or cardboard mailer we send you. These canvas sheets are a great option for artists who need to transport their work or store it in a small space.
Better Control

Flat canvas sheets can be easily mounted to a hardback surface or lay flat on a table, giving you better control over your work versus trying to paint on a wrapped canvas with no solid backing.
Cost Effective

Flat canvas sheets are often less expensive than wrapped canvases of the same size, making them an excellent option for artists who are working on a budget or those who need to create multiple pieces.
Better for Learning

You will feel more free to experiment with flat canvas sheets. These simple pieces of canvas material can be less intimidating than a large wrapped canvas that you may feel requires perfection. They are also less wasteful than wrapped canvases if you feel the need to start all over.
Versatile

Flat canvas sheets can be used for a wide range of techniques and mediums, including oil, acrylic, and mixed media. They can also be used for printmaking, collage, and other forms of printmaking.
Prevents warping

Warping is a common problem with painting on pre-wrapped canvases and panels. When you paint on flat canvas you can then hang your artwork from a Hanger Frame, or stretch it around stretcher bars, or flatten it with a glass front picture frame.
How to Frame Flat Canvas Sheets
Hang with Magnetic Hanger Frames

Available here on our website
Buy separately or in bundles
Easy to assemble
Easily switch out canvases

Use Your Own Picture Frame

Buy picture frames anywhere
Or get art custom framed
Mount to backboard with tape or glue
Glass is optional

Wrap Around Stretcher Bars

Can be stretched on wood bars
Order larger size canvas to fit
Canvas is thick and durable
Stretch to smooth out wrinkles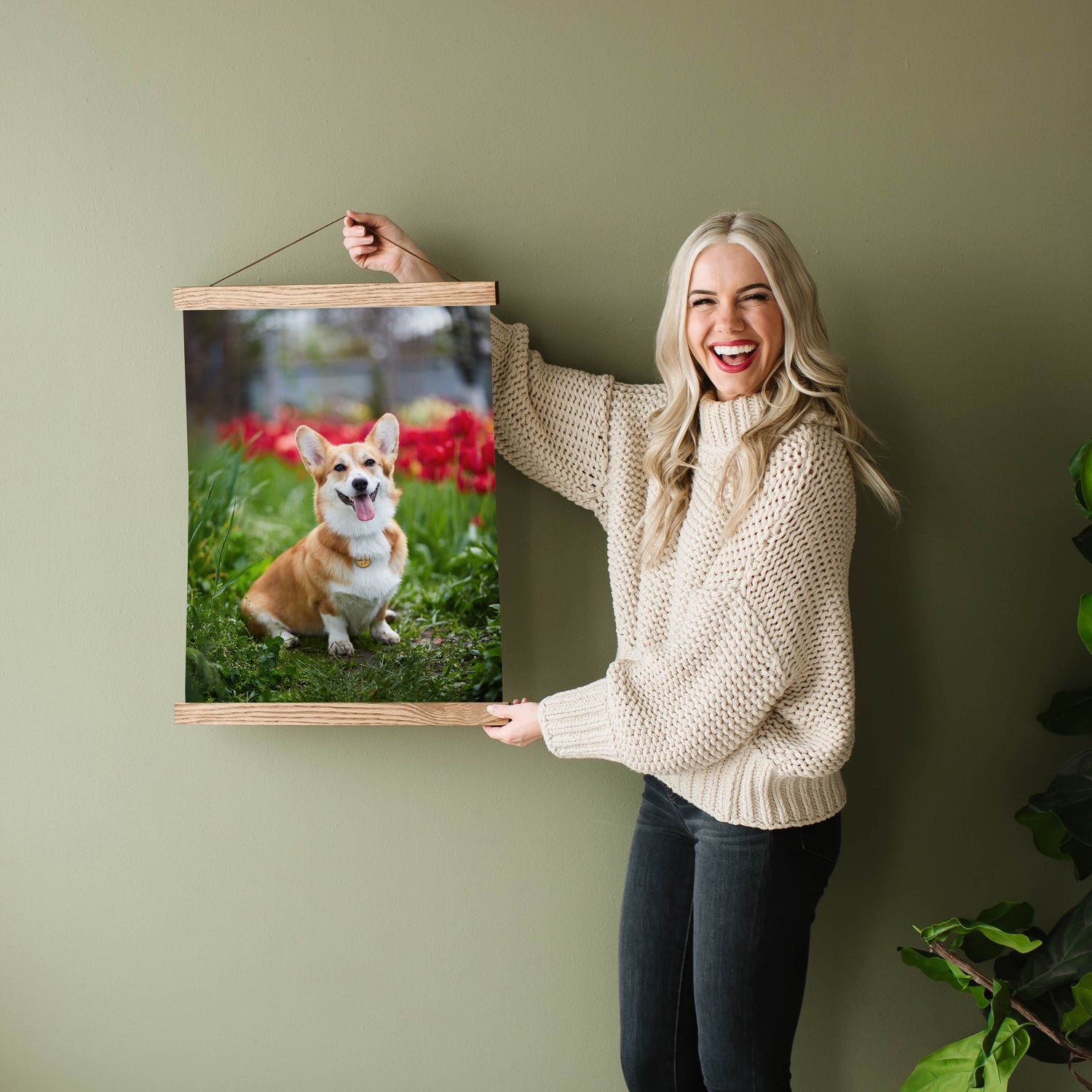 Canvas Photo Prints
If you're looking for canvas prints of your photos, text, or reproductions of your art, please check out our sister company, Hangout Prints.
Visit Hangout Prints